Press Release
March 8, 2020
Pakistan Kissan Mazdoor Tehreek (PKMT) and Roots for Equity in collaboration with International Alliance for Women (IWA), Asia Pacific Forum on Women Law and Development (APWLD) and Pesticide Action Network Asia and the Pacific (PANAP) organized a women's assembly in village Raees Baksh Lashari, district Tando Muhammad Khan, Sindh to celebrate the International Women's Day. Women farmers and agriculture workers from various districts had participated in this Assembly.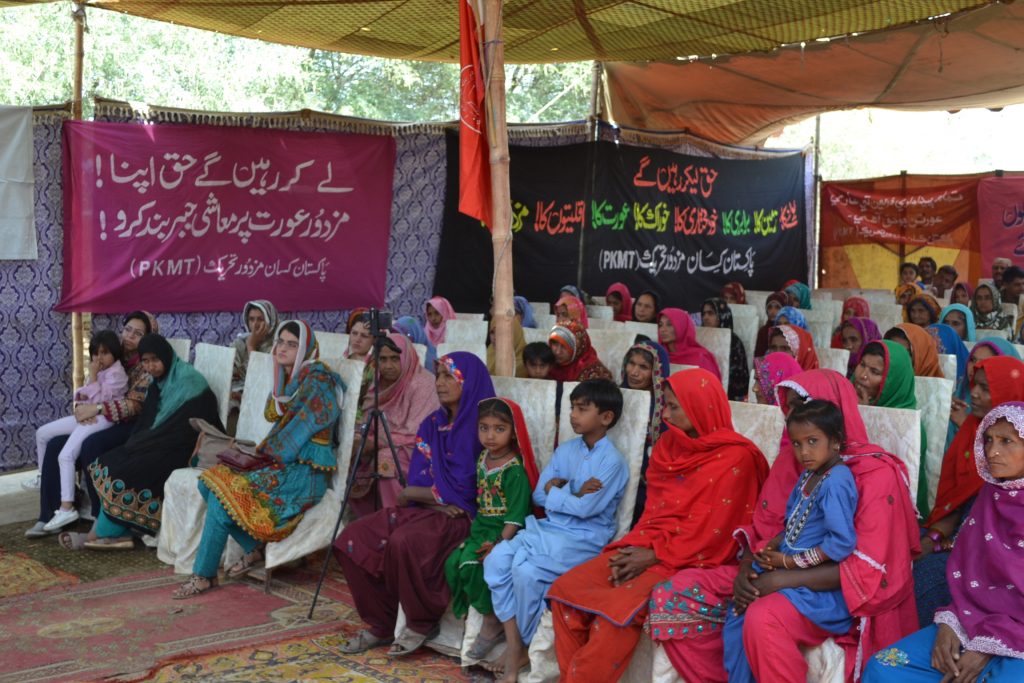 Dr. Azra Talat Sayeed of Roots for Equity and Chairperson IWA highlighted the continuously negative spin in attaining basic rights in women lives, the escalation in the oppression and exploitation at the national and international levels: all due to the increasing grip of capitalism through neoliberal policies. Profit-seeking capitalist forces have introduced modern technology in food and agriculture sector which pave the way in increasing landlessness, gender discrimination, violence, hunger and poverty in Pakistan and other third world countries.
In Pakistan, women particularly women agricultural workers faces different kind of exploitation under feudalism and capitalism. Agricultural women workers not only face economic and gender discrimination but also face mental and physical violence, illiteracy among others. In the past years sugarcane production has wiped out cotton production, which had still provided an income for women, though it had dire impacts on the environment and women's health as well as all living things. The need for skilled trained women may be the reason that the generally feudal-minded Sindh Government has passed the Sindh Women Agriculture Workers Bill. There is no doubt that if women ware incorporated in the planned special economic zones, they will face further exploitation and feudalism in a highly feudal society.
While detailing imperialist policies in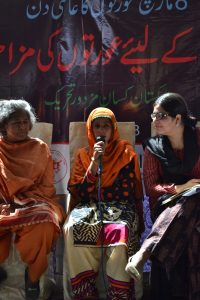 the Dairy sector PKMT member Pathani and an activist Ms. Ayman Baber highlighted the impacts on women. After corporate capture of seeds, the WTO's Sanitary and Phytosanitary (SPS) agreement being implemented through the Pure Food Laws which will lead to control of the corporate sector on livestock, fodder and the output of the diary sector in which a large number of women are engaged, especially in Punjab and Sindh. Corporate capture of these sectors will gain huge profits not only in the lucrative local markets but also through exports. These policies will result in market hegemony erosion of livelihood of millions of peasant and farmers across the country.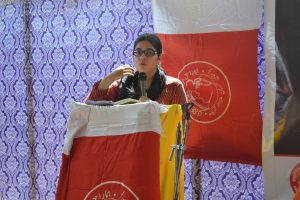 The impact on women and children will be multi fold, as they will not only loose a rich source of food and nutrition but also the income from milk and livestock. The recent National Nutrition Survey has already well documented the extreme levels of hunger and malnutrition that women and children in the country face: the Pure Food Laws will only result in further aggravating the situation. It was also stated that food fortification policies that are ostensibly an answer to the malnutrition are only a profit-seeking industry for the mega-corporations of North America and Europe. Continue reading →