---
PKMT Jazba Farmers' Cooperative Lower Dir Farm Land Preparation
---
On November 15, 2020, PKMT Jazba cooperative preparation of land for sowing seeds has been started on one acre land of the farmer named Bakhtiar Zaib from district Lower Deer,  Khyber Pakhtoon Khwa. The Farmer is spreading organic manure on the field to make it ready to implant seeds.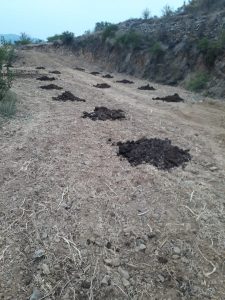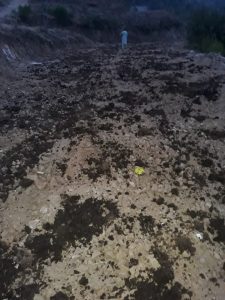 ---
PKMT Jazba Farmers' Cooperative Muzaffargarh Farm Seeds Sowing
---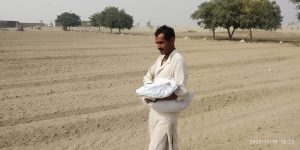 On November 10, 2020, PKMT Jazba cooperative sown 25 different varieties of wheat seeds in Muzaffargarh agroecology farm Muzaffargarh, Punjab. The farm is divided into two swaths of land, one is comprising of seven plots of 3.5 Marla in which 4 kilograms of seed sowed in each plot. The second swaths of land comprised 18 plots of 7 Marla each, in which 18 wheat varieties of 5 kilograms of seed have been sown. These wheat varieties belong to district Mansehra, Faislabad, Sahiwal, Haripur, D G Khan, and Rajanpur which are sowing since  2014.
---
PKMT Jazba Farmers' Cooperative
---
Pakistan Kissan Mazdoor Tehreek (PKMT) Jazba Farmers' Cooperative composed of small farmers from Sindh, Punjab, and Khyber Pakhtunkwa are producing nutritious whole-wheat grains through organic farming methods using traditional seeds.
Please support the initiative so that more and small farmers are motivated to shift to sustainable agriculture that provides them with a sustainable decent livelihood as well as nutritious safe food for all. This is a combined effort of PKMT and Roots for Equity.