Press Release
September 18, 2019
Kissan Action Committee Haryana Bala, Peshawar held a protest demonstration in front of the Peshawar Press Club against their eviction from their land due to the construction of the Northern Bypass. The landless farmers have been working on this land for the last 80 years, having been the first to domesticate the land making it ready for cultivation. The farmers stated that they were not only losing their livelihood but their homes, which they had built based on their labor and meager earnings. The Northern Bypass project has affected many areas, which, include Garhi Bajaz, Choli Bala, Choli Payan, Mitra, Garhi Wali Mohammad, and farmers in these areas are being threatened that they should leave or will be forcefully evicted. The compensation of agriculture land and houses has been given to big landlords with political influence, which further exacerbated the peasants' livelihood and miseries.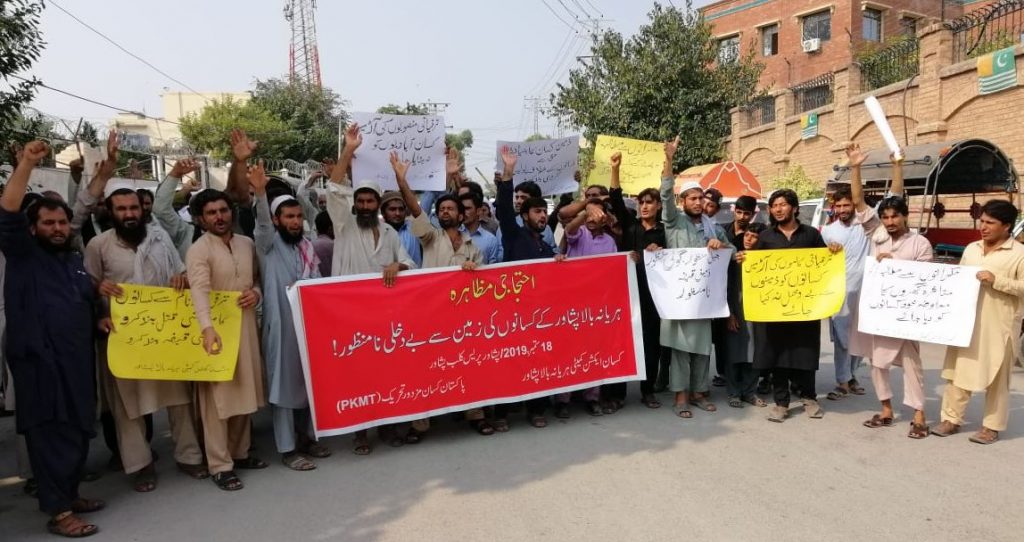 The peasants stated, " we approached various government offices and officials to seek help in this regards but no help has been provided." According to the sources, majority of these land are common lands (shamlat) which has been converted into cultivatable land by their forefathers, and some of the land is owned by landlord Sher Alam Khan. The government has provided compensation that has been appropriated by Sher Alam Khan, even though it has been meant for the peasants. Sher Alam Khan is being backed by a local MNA, Noor Alam Khan. This is the basic reason that voices of the peasant are not been heard. False FIRs have been lodged against some farmers and some have been arrested to pressurize and silence the peasants.
Land grabbing through mega projects such as dams, highways, motorways, special economic zones and others are now a common 'development' strategy in many of the third world countries, all at the cost of the most marginalized communities. The government and other policymaking entities ignore the immensely negative impact of such mega-projects on local people livelihood, environment and their way of living.
The Northern Bypass project is to accelerate free trade between Pakistan and Afghanistan. According to sources this project will connect with Khyber Bypass Economic Corridor (KPEC) for which the World Bank has provided loans; the KPEC was approved in June, 2018.
Kissan Action Committee Haryana Bala and Pakistan Kissan Mazdoor Tehreek (PKMT) demands to the Government and related institutions are:
All arrested related to the case must be released immediately and withdraw all false FIRs;
Provide alternate space for housing and construction cost in lieu of the houses demolished or to be demolished;
Provide alternate land for agriculture purpose for those evicted or to be evicted;
Stop land grabbing through development projects and special economic zones;
Distribution of land on just and equitable basis;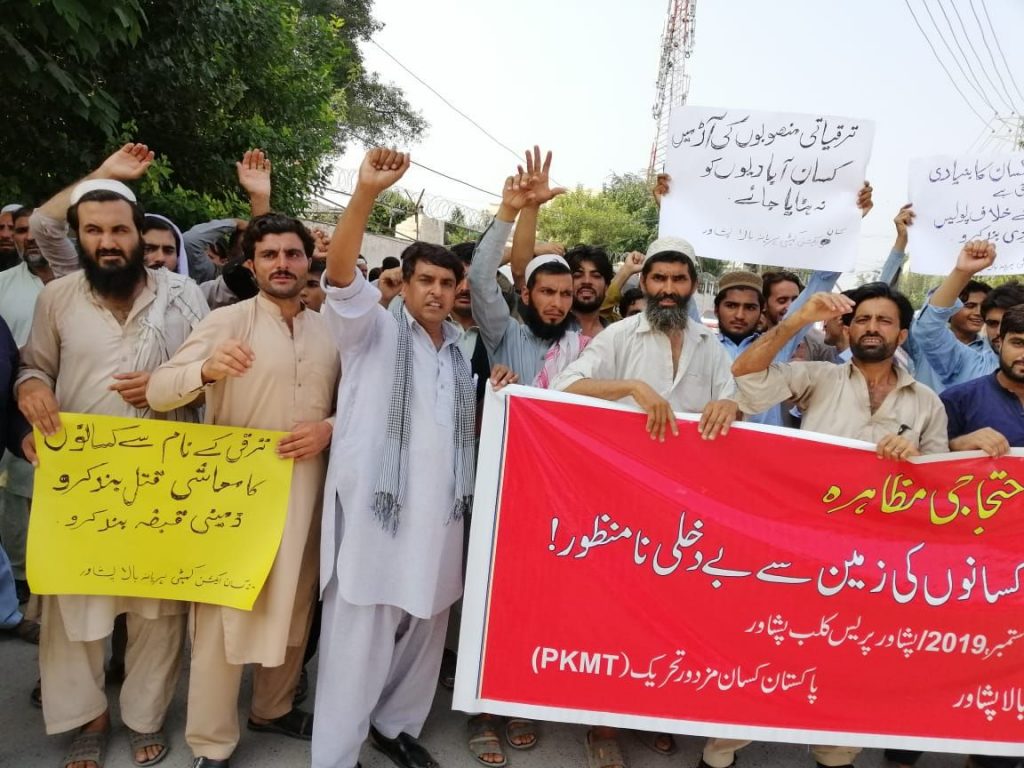 Released by: Kissan Action Committee Haryana Bala, Peshawar and Pakistan Kissan Mazdoor Tehreek (PKMT)