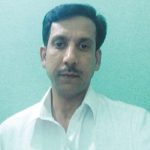 Tariq Mehmood
Former coordinator
Pakistan Kissan Mazdoor Tehreek KPK
"The federal budget offers us nothing," says Pakistan Kissan Mazdoor Tehreek's former Khyber Pakhtunkhwa coordinator Tariq Mehmood. His biggest concerns are about seed development and lack of support for small and landless farmers.
Farmers' reliance on imported seeds is increasing day-by-day as indigenous seed is not being improved, he points out.
"The government is doling out lands to multinational companies but is reluctant to distribute land among landless farmers", he complained, saying that the federal budget focuses on subsidies on tube wells which are used by large landholders and not small farmers. "Budget offers nothing for inputs availability and their prices either", he said.